I've been doing a lot of thinking on the subject over the past few weeks. A lot of things have happened that have challenged my notions - and made me reconsider the importance - of family. My beautiful grandmother passed on March 25th, 2016, somewhat unexpectedly.
There's obviously a rush of emotions that overwhelm you when a loved one (especially one as close as I was to my grandmother) dies, but the nagging one was regret.
Of course.
I began planning to visit my grandparents in South Carolina a good while ago, I'd guess 2012 or so - around the time I got serious about photography and started thinking in terms of projects - but I dragged my feet constantly about committing to buying a ticket, prepping the cameras and buying the film, and making the trip down. I'm not sure exactly what made me finally do it, but in 2014, I got the rare combination of a burst of energy, an infusion of funds and a break in an otherwise busy schedule, and took a train in late April to Amtrak's Kingstree Station in South Carolina.
I had no real idea as to what I'd shoot - my loose plan was to just take some medium-format portraits of my grandparents, try to get some photos inside the house and maybe take some trips to places that had become familiar to me in my numerous visits to the south, especially in the '90s. My grandparents moved (back) there from Philadelphia in 1990, not long after my grandfather retired. They were both from the area and that was home for them; and as my siblings, cousins and aunts & uncles always had maintained a close relationship and contact with them, it wasn't unusual to go visit and meet up in the summers, for as many weeks as my dad could get off of work. Sometimes we'd stay back when my dad had to return to Philadelphia. Certain sights and familial landmarks became staples during those visits. For example, my great-great grandmother (1893-1988) Laura's home was a place we'd visit often, and I remember running around chasing chickens in the back, avoiding sitting in the house 'cause it was boring. I didn't understand the immense, unique value that older folks - especially family members - can offer. I was spending time with a legit ancestor. Someone born before the turn of the century! And she was my blood, my DNA was derived from hers, a living connection to an unfathomable past. Of course, she died when I was 8, so I couldn't be expected to grasp all of this, but man. Some people don't get to meet their great grands.
There were other places along these lines that I didn't get to photograph, but the center of attention was my grandparents. They - especially my grandmother - were the last real vestige of that ancestral line, because they remembered the way things were, they saw how people from the mid 19th century carried themselves, how they navigated their worlds and managed their lives. They lived so many of those stories, heard even more, and had the keepsakes, heirlooms and photographs to match. Within the last decade, I started recognizing the incredible treasure in them beyond being just a loved one, and I wanted to try to capture some of that.
Anyway, I got down there, and shot what I could without access to a car. And even though I'm regretful that I didn't get to finish this project with both of my grandparents still living, I'm so thankful that I did make that trip. My grandmother wasn't in the best of health when I visited but she was still able to get around, still trying to wait on me hand and foot ,even though her pockets weren't deep and her energy wasn't what it used to be. My grandparents still got dolled up when I asked them to sit for a quick portrait session for me, my grandmother found her whitest sheet and hung it over the clothesline outside for me to use as a backdrop, and they dressed for the occasion; my grandmother put on her make up, even had on her perfume. lol
They were both a little winded by the end of the session, but we got it in the can. And I'm really grateful for that. I know there's more I wouldve liked to do, photographically and otherwise, on that trip and and all the other trips I hadn't made in the last 15 years, but I have this, and that trip; those moments mean much more than I'd ever hoped they would. For me.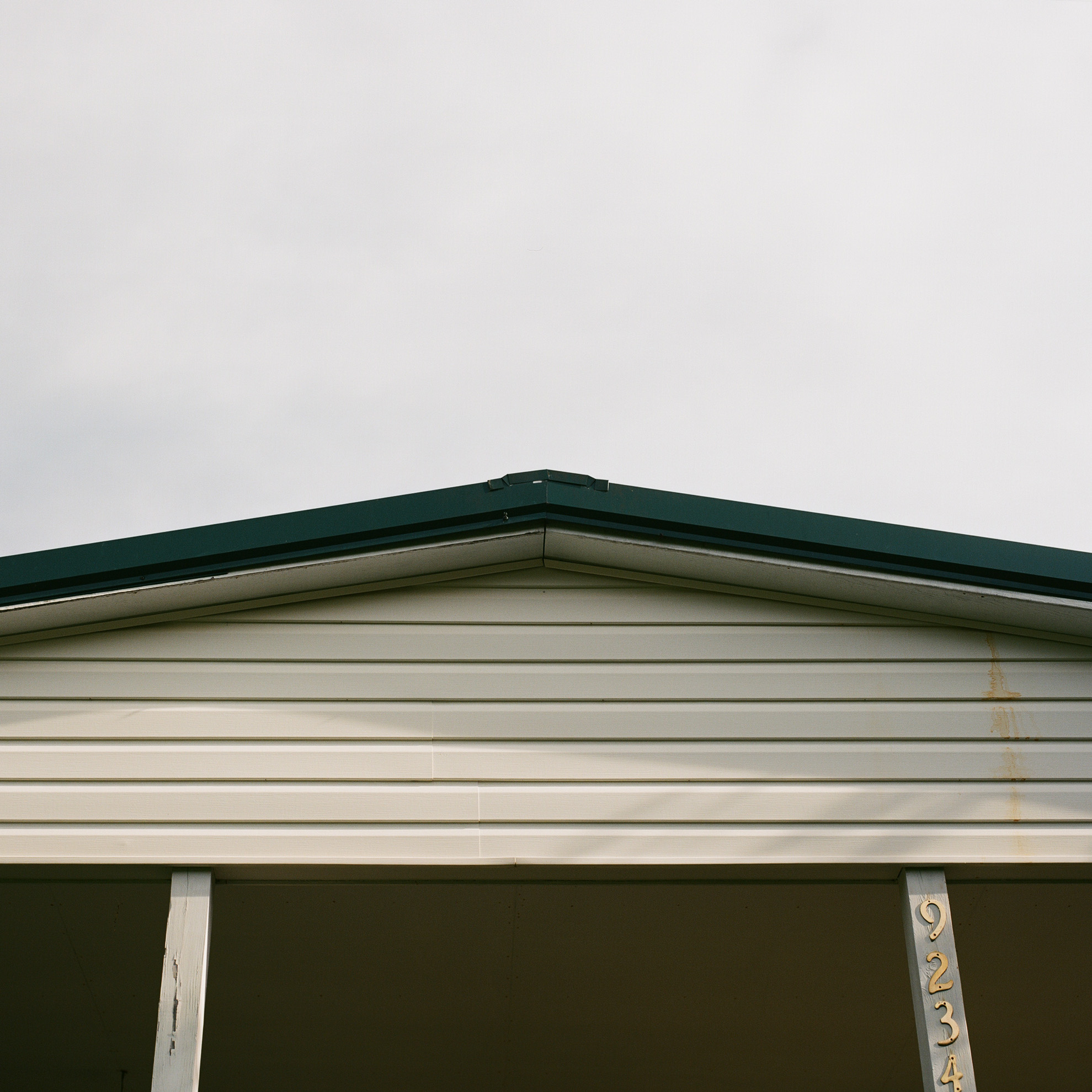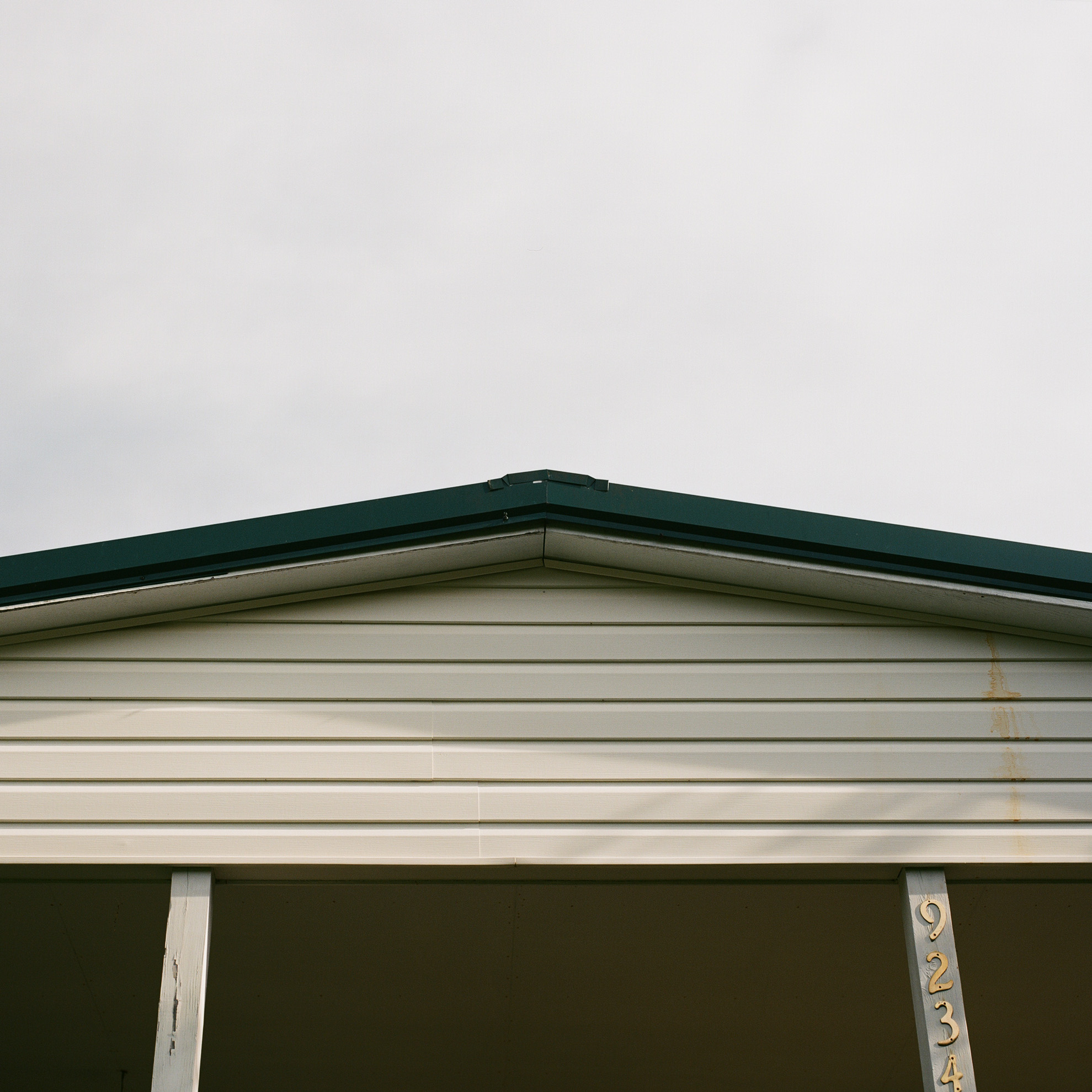 My grandmother was the griot of the family, for sure. She had endless photo books, pictures of family as far back as 5 generations, and could tell infinite stories - many from personal experience - about them all. During my visit in 2014, most of the time I spent with her during the day was consumed by relating stories, sharing photos and other keepsakes from a time I had very little concept of. I wish I'd recorded these conversations, some of the details I'm sure to forget. I think she understood that her time was short - she really made an effort to just share.
Sometimes, it takes the crushing impact of a death to rattle your perspective into shape. Being around that much family (for the funeral), seeing all those expressions of love for this person, who she was, how deeply she affected every one, watching my nephew read her obituary on the way to the funeral and get excited to see his own name mentioned as one of her surviving family, a picture started to paint itself of how powerful a strong family can be. Not just to face up against outside forces, but to deal with internal struggles, to always have a home. A haven. A place where when you enter, you are welcomed by unspoken love. And I haven't really been considering continuing that, until now.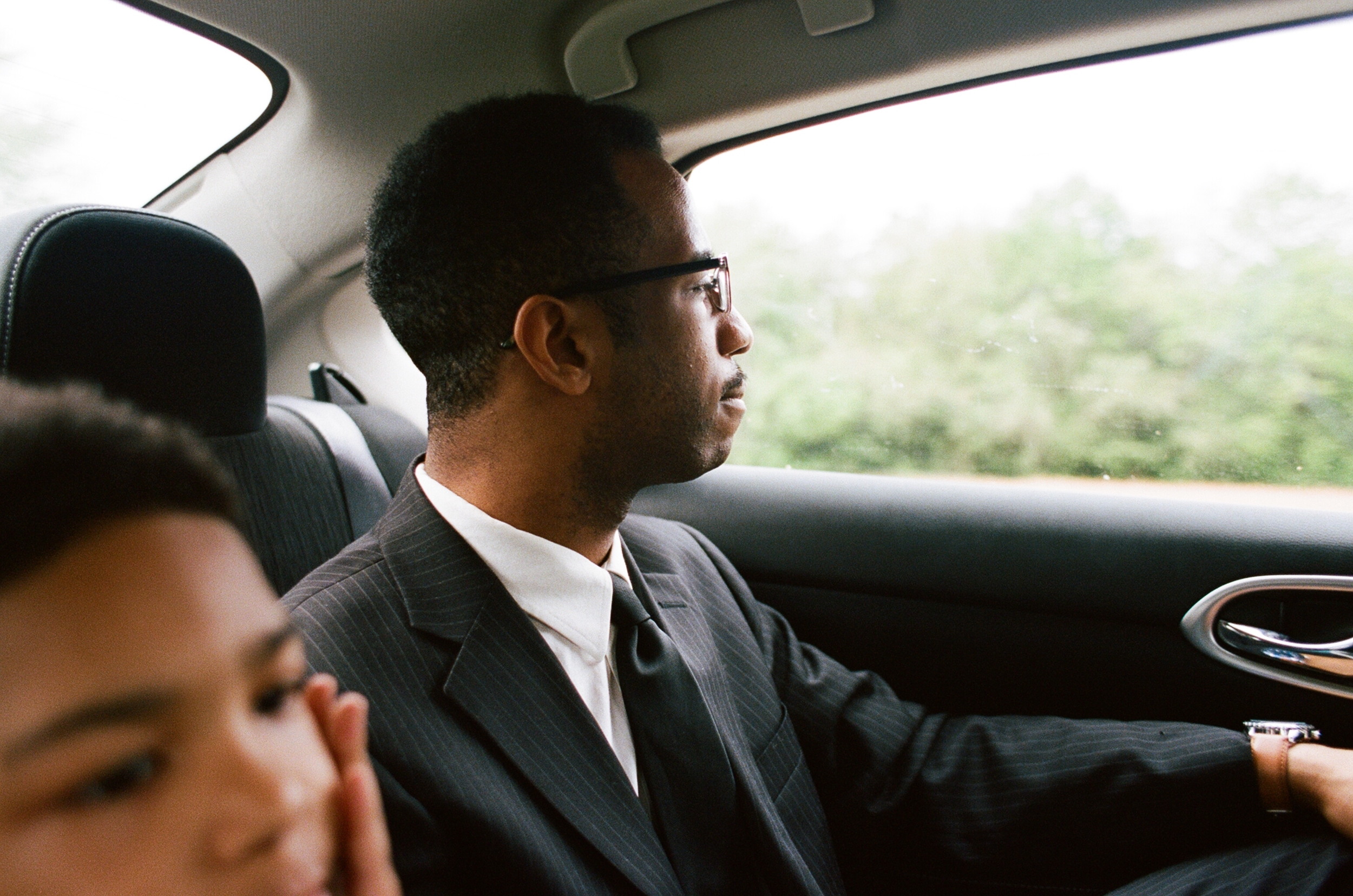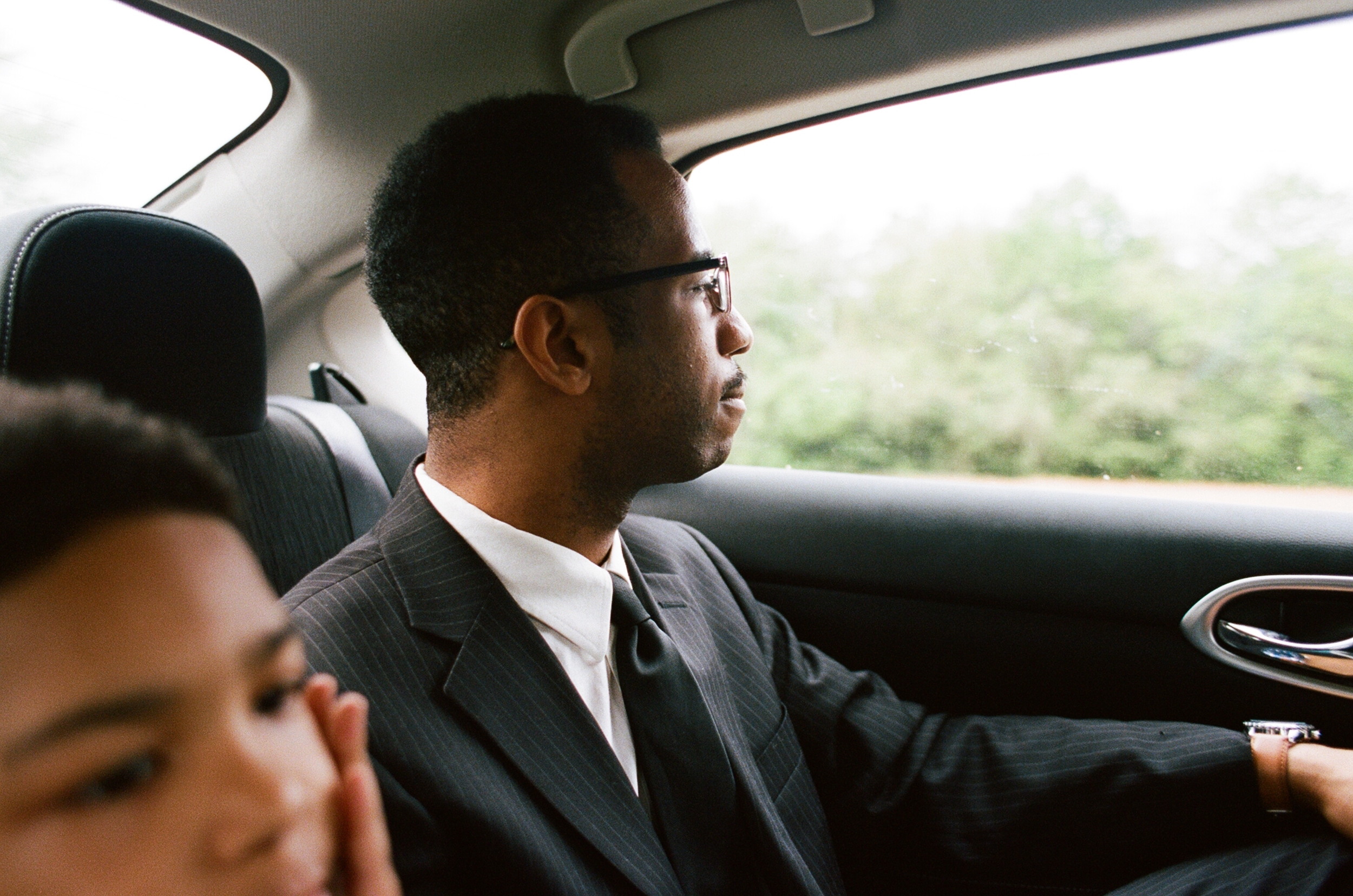 I don't mean to prescribe this as a necessity for everyone, but I had these feelings for a reason, and I did a lot of thinking about them on the way back to Philadelphia. Every part of my family needs more attention, from siblings, to parents and my remaining grandparents, cousins, nephews, all parts of the family strata, and of course, the family I'd like to have in the future.
It's fresh so I'm thinking deeply, but the feelings are there and I can't ignore them. And maybe that's a final gift from my grandmother - a gift of clarity.
I'd planned to return to South Carolina in the weeks leading up to her death, as she'd fallen somewhat ill. She texted me two weeks prior to tell me she'd fallen, and I got really anxious to get down there, but I didn't make it. It's funny- in retrospect, any reservations you had only end up looking like procrastination when the worst happens. My biggest regret is that she never got to see the pictures I made of her. Almost no one's seen them, really. I had grandiose plans of doing a gallery show of some sort around them, and that may still happen, but that was really me losing sight of my original purpose. Giving myself reasons to not share the work.
Anyway - above is some of what I shot on my trip in 2014, and my most recent trip in March of 2016.
Love and miss you dearly, Grandmom.